On 20th Dec.2019, Li Li, an inspector of the MIIT, accompanied by Tie Lu, Director of the Green Manufacturing Department of Zhejiang Province Economic and Information Department, came to visit Xieneng Technology for research. Wilson Zhou, General Manager of Xieneng Technology, together with the senior management of the company, warmly recived the research team.
Wilson introduced the various products and their technical advantages for the research temm in details. As a high-tech enterprise with independent intellectual property core technology, Xieneng Technology specialized in the R&D,production and operation of new energy battery management technology. In rencent years, we have continously innovated products and applied intelligent algorithm technology to the field of battery management, which has significantly improved the intelligence of BMS.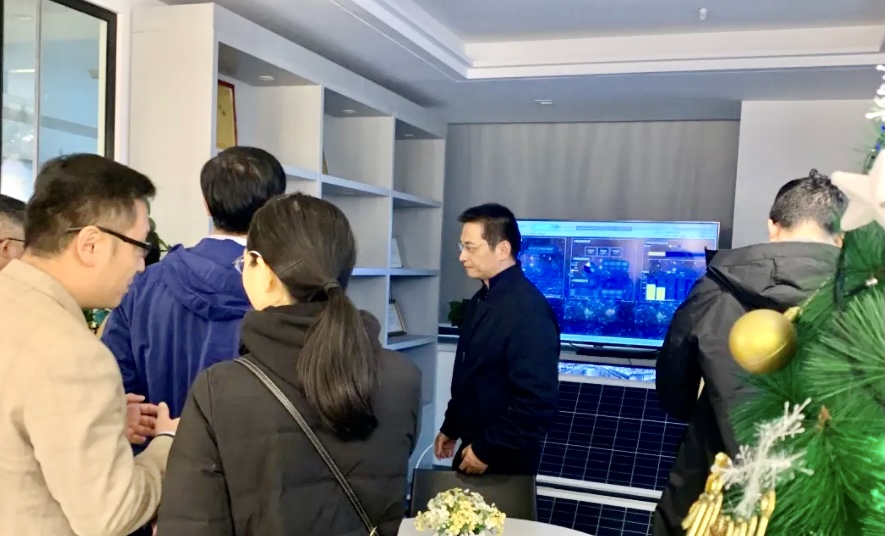 After an initial understandig of the products, the company's senior management and the research team had a discussion on the current situation of the company and the direction of future development. During the discussion, Wilson made a general introduction on the company's development history, core technology advantages,etc.,and then focused on the core project – Gradient Utilization.
Gradient utilization solution of Xieneng Technology enables the full lifecycle management of retired power batteries so that they can be screened and reconfigured for use in energy storage applications,ultimately realizing the gradual utilization of power batteries.
China is the world's largest producer and seller of new energy vehicles. The first batch of electric vehicle batteries on the market have entered their "Retirement Period". According to industry expert's calculations, the power battery will enter into large-scale retirement after 2018, and it is expected that the total will exceed 200,000 tons by 2020. Battery recycling technology will provide a new application model for the development of the sustainable energy industry.
Mr.Li affirmed the concept of Xieneng's years of experience in landing gradient utilization projects, and expressed his encouragement and advocacy of the development of green enterprises beneficial to the country. At the same time, valuable suggestions were made for the future development and management of Xieneng Technology.
In the future, Xieneng Technology will continue to take development of world-leading clean energy technology as its mission, optimize and improve the new energy battery management system with advanced technologies, and contribute to the promotion and development of new energy business.